Plastic Signs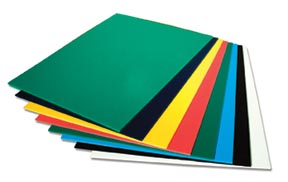 Our plastic signs can be used almost anywhere to advertise your business! Use yard signs for events, political campaigns, business name and number, and promoting products and/or sales.
Each sign is made from corrugated plastic with 4mm vertical flutes. Corrugated plastic yard signs are lightweight yet extremely durable. Fluting creates a yard sign that is exceptionally sturdy as well. Lettering is high-performance, 2.5 mil calendered vinyl film.
Perfect for indoor or outdoor signage. Place in a wide variety of outdoor locations... street corners, job sites, and even front yards!
Choose from one of our popular designs, or design your own custom sign.
What Our Customers Are Saying
"Thank you so much. My family had to have them after seeing mine. Thank you so much. I love it!" (April W., New Mexico)
"Just placed the decal we ordered onto my wife's Harley Freewheeler Trike. Looks awesome. The color matches the pin striping on the front of the trike. Very happy with your product. Thank you." (Brent R., Arizona)
"Received my decal and can not say enough good things about your service. Thank you Danielle and all your co-workers." (Mark L., New Hampshire)
"I just wanted to say once again thank you so much for the sticker you made for me to honor my friend. I am beyond satisfied with it. I actually have referred 2 other people to you as well due to your wonderful product and I appreciate how personable you were in taking the time to confirm with me to make sure it was perfect. I've attached a picture for you to see the finished result. Thanks again so much." (Lynnsey H., Maine)
Common Vinyl Lettering Order Questions
How do I install vinyl lettering decals?
Vinyl lettering and/or images arrive to you pre-spaced on a paper liner covered in a sticky application/transfer tape. Installing your lettering/decal is 4 step process. First clean the smooth non-porous surface you are applying the vinyl lettering/decal to. Second, tape the vinyl decal along the top. Third, flip over the decal and slowly remove the paper backing. Rub the lettering/decal and carefully remove the transfer tape.
How do I choose the color of my vinyl lettering decal?
Our vinyl lettering decals do not have a background color. Whatever you place the lettering and/or image on becomes the background. If you select red as the color, all of the wording and/or images will be red. Please note that we do not recommend black for tinted windows.