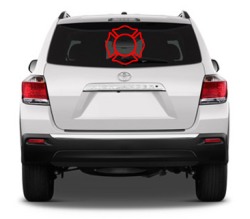 Firefighter Car Decal Stickers
Car stickers for firefighters and their families.
Made from a high-gloss or matte adhesive vinyl, available in dozens of colors!
Not just for car windows, vinyl decals can be applied to most flat surfaces including doors, trailers, boats, and more!
FREE SHIPPING on select car sticker decals.